As part of the 2012 Vaisakhi Nagar Kirtan celebrations, a competition was organised for a T-Shirt design that would be worn by the children who would be leading the Nagar Kirtan procession.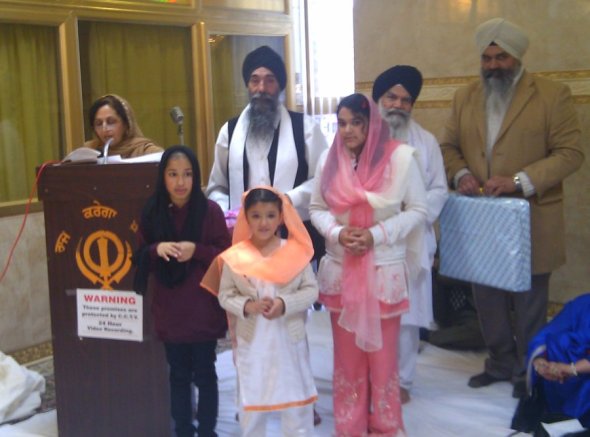 The 1st, 2nd and 3rd prizes were presented to the winners on Sunday 22 April 2012 in the main Divan Hall at Guru Gobind Singh Gurdwara, by Baljit Kaur Hare (Competition Organiser). Also present in the above photograph are the three winners along with Resham Singh (Gurdwara Sevadar), Giani Gurmeet Singh (Head Granthi) and Ranbir Singh Rai (Gurdwara President). This was the first year of this competition and there are plans to make this into an annual competition.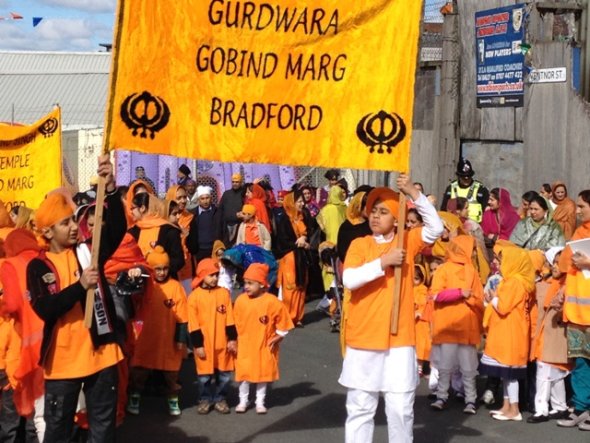 The winning design as worn by the children from the Guru Gobind Punjabi school as they lead the Vaiskaki 2012 Nagar Kirtan procession.